NEWS / Press
November 2014
- Connor Concepts announces plans for the 4th Connors Steak & Seafood restaurant in Nashville, TN (Cool Springs Galleria).
read more


March 7-13, 2012
- The Chop House® celebrates its 20th Anniversary in East TN with a special menu offering popular menu items at 1992 prices.
read more
February 25, 2012
- Connors Steak & Seafood grand opening in Fort Myers, FL.
read more
August 1, 2011
-
Restaurant Business
magazine has released "The Future 50" list of the fastest growing restaurant concepts in America with sales between $25 and $50 million, with Knoxville-based The Chop House® coming in at number nine.
read more
In The News
February 2016
Connors Steak & Seafood Opening in CoolSprings Galleria (link)
August 2015
Huntsville restaurant named Alabama's best steakhouse by Business Insider (link)
July 2015
Business Insider: Connors Steak & Seafood Best Steak in Alabama (link)
November 2014
Connors Steak & Seafood Coming to Nashville (.pdf)
April 2012
Mike Connor Inducted into Junior Achievement Hall of Fame (.pdf)
April 2012
Estero Lifestyle (.pdf)
March 2012
WBIR coverage of the 20th Anniversary (link)
March 2012
Cityview Magazine "A Cut Above" (link)
February 2012
Knoxville Business Journal on Mike Connor (link)
September 2011
"HomeGrown: Mike Connor" on WBIR (video link)

September 2008
Augusta's Metro Spirit on The Chop House (.pdf)

January 2008
Huntsville Times review on Connors Steak & Seafood (.pdf)

February 2007
Southeast Food Service News (.pdf)

October 2006
Murfreesboro Magazine on The Chop House (.pdf)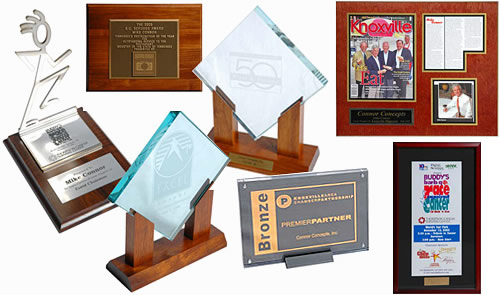 November 2005
Knoxville Magazine on Mike Connor (.pdf)

July 2004
Farragut Press on Connors Steak & Seafood (link)

1990s
Additional articles and reviews (.pdf)
Awards & Accolades
2015
—The Taste of Huntsville "Best Entrée"
Connors Steak & Seafood (Huntsville)
—Taste of the Town "Best Entrée" and "People's Choice"
Connors Steak & Seafood (Fort Myers)

2013
—Valley Planet "Best Steak", "Best Restaurant", "Best Special Occasions Restaurant"
Connors Steak & Seafood (Huntsville)

—Bo Connor awarded Tennessee Restaurateur of the Year
2012
—Valley Planet "Best Steak", "Best Restaurant"
Connors Steak & Seafood (Huntsville)

—Coby Leach voted Restaurant General Manager of the Year in Knoxville and Tennessee (Chop House)

—Mike Connor inducted into the East Tennessee Business Hall of Fame
2011
—Metro Pulse "Best Steak" Category
The Chop House (Knoxville)
Connors Steak & Seafood (Knoxville)

—Valley Planet "Best Steak", "Best Restaurant"
Connors Steak & Seafood (Huntsville)

—The Taste of Huntsville "Best Entrée"
Connors Steak & Seafood (Huntsville)

2003
—Mike Connor awarded Tennessee Restaurateur of the Year