How to Apply
Kitchen and wait staff applicants can apply online, or apply directly at the location they wish to work by calling or visiting the restaurant during regular business hours. » Chop House Online Applications » Connors Steak & Seafood Online Applications
Management applicants for either The Chop house or Connors Steak & Seafood should send their résumé directly to our corporate headquarters, attn: Bo Connor (bconnor@connorconcepts.com). We look forward to hearing from you!
Working with Connor Concepts
When you become an employee of Connor Concepts, Inc., you're not just getting a job—you're joining a team. At Connors Steak & Seafood, we work together as a team to provide guests with an unforgettable dining experience. Each team member plays a critical role in the overall guest dining experience.
Connor Concepts is firmly committed to the principle of equal employment opportunities. This principle is applied with the objective of hiring and promoting personnel who meet high standards of character, education and occupational qualifications, and who can work efficiently, safely, and show capacity for growth.
At Connors Steak & Seafood, we are focused on creating a quality dining experience for our guests and a welcoming work environment for our team members. We rely on 10 Foundational Beliefs to guide us as we work to achieve these goals:
1) Integrity
2) Uncompromising Standards
3) Product
4) Service
5) Consistency
6) Teamwork
7) Communication
8) Creativity
9) Perspective
10) Environment
★ SERVERS, BARTENDERS, KITCHEN STAFF & HOSTS

Our staff makes up the majority of our employees. We value each and every one of them, and this is demonstrated not only in our professional training and accommodating scheduling, but also in our generous compensation.

★ MANAGEMENT TEAM
Connor Concepts offers exciting and well-compensated managerial positions. Your career path is determined by you; no rigid agenda or set time frame for advancement. Career progression is based solely on performance, skill and knowledge. We are commited to providing meaningful and valuable benefits to our team members. Our management team receives a premium set of benefits and perks including: premium medical, dental, and vision plans, complimentary meals, generous vacations, quality of life, performance bonuses, outstanding training programs, ongoing seminars and development. If you are interested in a management position, please email your résumé to bconnor@connorconcepts.com
★ BENEFITS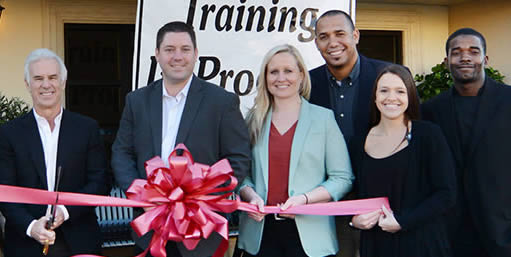 Depending on your position,
benefits may include:

• Medical/Dental/Vision/Life Insurance
• Quarterly Restaurant Bonuses
• Retirement Plan
• Short-term and Long-term Disability Benefits
• Paid Vacation
• Generous Meal Perks
• Opportunities for growth and career advancement
*Benefits are offered to employees who meet eligibility requirements.
★ EQUAL OPPORTUNITY EMPLOYER
Connors Steak & Seafood is committed to providing an environment that is free from discrimination and harassment based on race, age, creed, color, religion, national origin or ancestry, sex, gender, disability, veteran status, genetic information, sexual orientation, gender identity or expression, or pregnancy and will not discharge or in any other manner discriminate against employees or applicants because they have inquired about, discussed, or disclosed their own pay or the pay of another employee or applicant. Connors Steak & Seafood is an equal opportunity/equal access/affirmative action employer fully committed to achieving a diverse workforce and complies with all Federal and state laws, regulations, and executive orders regarding non-discrimination and affirmative action.
★ TEAM MEMBER TESTIMONIALS
"Occasionally my mother asks me how 'waiting tables' will ever help me in the real world; my mother, however, has never waited tables. Working in restaurants has been instrumental in my personal development. It has taught me time management, interpersonal communication skills, stress and anger management, salesmanship, tolerance, patience, cooperation, critical thinking skills, crisis management, cross-cultural understanding, the power of a simple smile, and how the presence or absence of that expression on my face can significantly alter other people's emotions. These are skills that will not only make me a better doctor, but also a better wife, friend, citizen and human being. Sure, it's just a college job, a means to an end, a way to pay for school so I can eventually do what I really want, but waiting tables has also taught me more about the "real world" than many of my college courses."
— Shae Caldwell, Former Team Member & Server
"There are so many things I love about working for Connor Concepts, but if I had to pinpoint my favorite aspect it would be the sense of community within the work place. It is not often that you work for a company that is so invested in the lives of their employees and truly care for their wellbeing. When the President and CEO of a company can greet one of their hundreds of employees by name you know the backbone of the company is sound. I am lucky to call Connor Concepts my employer and believe that I am working for a wonderful company."
— Lisa Armstrong
"The Chop House has imbued my public speaking confidence, enhanced my salesmanship abilities, and reinforced my motivation to succeed in daily life. After completing college these skills and others will be beneficial when entering the job market. The management has been extremely accommodating with their scheduling throughout my college career to set me up for success. Centered around teamwork, positivity and respect, the work environment is the best I've encountered. Here I feel like a part of a family of friends striVing towards a goal, as opposed to a job description in a corporation. The relationships I've forged with the management, staff, and guests will last long after I pursue my next career endeavor."
— Chris Chumney
"I have had the blessing of working at Chop House for four years. Working so long in any business-it just happens for me to be a restaurant-changes you permanently. Luckily for me, the place I've been working for has positively changed me in more ways one would think possible. Before Chop House, I was someone very comfortable living in his shell. I was awkward and shy, and those are not qualities that stay when being a server; and within a year's time span, the skills I were lacking in were gained fast. Chop House has a huge issue with quality and having uncompromising standards not just with food, but with guest relations, cleanliness, and how employees are with each other. After four years, you develop pride over your occupation and therefore refrain from slacking; not because your boss expects your best, but because you expect your best. That attitude of uncompromising standards doesn't go away when you're off the clock. In my education, my relationships, and my daily upkeep I've slacked for less than I used to because Chop House has made me want to self-evaluate myself continuously to ensure I'm giving my best. Zooming out, what makes this restaurant great to work for is the people you get to work with. A supermajority-if not all-of employees here love their job as much as I do; and each of them may have their own individual reasons, but one we'd all agree on is the friendships we've all made with each other. Chop House is my second family. The shifts we go through-some stressful and high-energy and others boring and uneventful-give us opportunities to bond. And with Chop House having a very low rotation, one spends years with the same co-workers, giving opportunity to witness each other grow, change. and-as I've said-develop friendships."
—Bradley Quick
"I was hired on at The Chop House in late 2009, when I was 16 years old. I started out as a greeter, where I was able to learn all about the restaurant and meet my co-workers and managers. Eventually I worked my way up to a server position, and now I am bartending as well. Being able to keep my job at the restaurant throughout the years, especially while going through college, has been an incredible experience in more ways than one. During my seven years at The Chop House, I have had the opportunity to encounter all kinds of new people, some of whom have become close friends. By being a part of the Chop House team, the values of integrity, consistency, and hard work have been instilled in me, and these are things I will hold onto for the rest of my life. Not only have I matured and grown as a person during my tenure here, but also have had the means to support myself all this time. None of this would have been possible without The Chop House!"
—Reid


APPLY NOW
Kitchen and wait staff applicants can apply online, or apply directly at the location they wish to work by calling or visiting the restaurant during regular business hours. » Chop House Online Applications » Connors Steak & Seafood Online Applications
Management applicants for either The Chop house or Connors Steak & Seafood should send their résumé directly to our corporate headquarters, attn: Bo Connor (bconnor@connorconcepts.com). We look forward to hearing from you!