Our History
The Team at Connor Concepts is fully committed to exceeding guest expectations by providing superior value and quality-driven dining experiences. We pledge to make a positive difference to all those who make our success possible while providing opportunity for growth and prosperity for our organization and its team members. The objective at Connor Concepts is to develop and operate a regional system of restaurants offering guests a distinctive dining experience—creating a loyal customer base and generating a high level of repeat business. Through fulfillment of our objective, we provide excellent opportunity for the development and success of our team members while creating exceptional investment growth for our partners.


Connor Concept's
Ten Foundational Beliefs

1. Integrity
2. Uncompromising Standards
3. Product
4. Service
5. Consistency
6. Teamwork
7. Communication
8. Creativity
9. Perspective
10. Environment
A Recipe for Success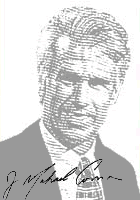 Connor Concepts reflects a rich tradition of hospitality spanning three decades of excellence. In 1973, Mike Connor, a University of Tennessee graduate, began his restaurant career with Steak & Ale in Knoxville, TN. He progressed within the company until 1982, when he joined with the Regas family of Knoxville to create the Grady's Goodtimes restaurant chain. Over the next seven years Mike served as president of Grady's and opened seven additional restaurants before merging with Chili's® (Brinker International). Mike continued to serve as concept head of Grady's, opening seven more restaurants in the next two years. In 1992, Mike, along with a loyal team of restauranteurs including Tony Watson, Kevin Thompson, Bo Connor and Brian Keyes, formed Connor Concepts, Inc. Connor Concepts developed The Chop House® restaurant with ten locations, and later went on to create Connors Steak & Seafood™ with six locations.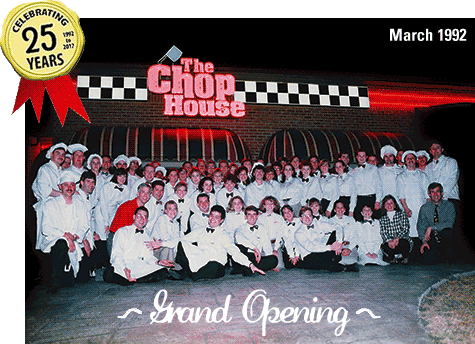 The basis for Connor Concepts' success is an unrelenting commitment to "Superior Dining Experiences. Everyday." Each concept offers a distinctive dining experience based upon old-fashioned food with an original flair. Connor Concepts remembers the good old days when food preparation and service knew no shortcuts; when fresh, natural ingredients were used in consistently preparing the highest quality food. Connor Concepts is committed to creating and preserving casual dining that exemplifies these old principles in a fresh, young way.
Download our CORPORATE PROSPECTUS for in-depth information on the executive team, corporate history, and operational details.
.